NEED SOLID GRAPHIC DESIGN PACKAGE PRICING BECAUSE…
Your product quality can speak for itself but your brand image is a bit blah?
Your'e packaging is a tad tired, you want to raise the profile and increase sales?
You want to know the cost of kick ass graphic design for your retail product range but don't want surprise invoices?
Do you feel like there's little support in marketing food products?
I know you're the heart and soul behind your brand but do you feel like you're going it alone sometimes? I ask because my clients tell me that's how they felt, before they met me.
Have you ever lost sleep because you've spent a bomb printing labels, then realised they were not compliant with the Food Standards Code?
How many times have you second guessed the design style you've got or you're label or packaging?
Do you know what the impact would be if you had a strategic sales oriented approach to brand your product range? 
I do. Peace of mind.
There will be more space in your mind (and heart) to focus on growing your sales because you'll know your brand is aligned with your customers. 
I've worked with global brand managers and small business owners, so I know where you're at – where ever that is. 
DOWNLOAD THE PRICE GUIDE
Get a full list of our design packages straight to your inbox.
TRANSPARENT QUOTES AND FAIR RATES
The truth is my graphic design package pricing guide gives you middle of the road costs.
 Not high. Not low. But Fair.
 Yes I have a lot of experience and that is what you pay for.
If you choose to work with me you will find there are…
NO SURPRISE INVOICES
NO CONFUSING JARGON
NO UNFULFILLED PROMISES
NO FUNNY BUSINESS
DEVELOP A BRAND STRATEGY
Effective retail design is not just the aesthetics. The key increasing sales with your brand image is all about research. 
Once we have established your product positioning, ideal customers and your competitors' strategy, we can get cracking.
We'll help you differentiate your message from your competitors by showing you where the brand fits in the category. 
Then we'll translate your product concept into a powerful brand story and a visual language your customers identify with.
Imagine having a designer on your team that has the vision for your brand to grow. Or a person with the kind of retail branding experience you only get in big agencies, you know the ones who only give you heartbreaking quotes. 
Have you ever worked with a designer who is able to open your conscious to new business opportunities?
Did you know spot on branding can transform your bottom line?
Entrust me to assist you and together we'll create mind blowing results. 
We'll make magic if this sounds like you?
You're an savvy entrepreneur who is the brains behind your established product. You've launched it, helped it to thrive and it's doing well but you're feeling like you need a new direction, a brand refresh or assistance to take it to the next level. 
You're a business owner, who knows the product range you have nurtured for the past few years has more potential. You've taken a few wrong turns along the way but are not sure exactly why your product is not selling as well as it could. 
You've tried to create a brand with Canva, after all you know what good design is – which is why you know something in your branding is not working. Luckily you value the creative process and now see professional design is essential.
You're powerhouse of ideas, bringing an open mind and proactive attitude to our creative partnership.
But we probably aren't a good fit if…
If you're bringing a sketch for us to draw or instructions on how to design.  
I am a highly experienced, intuitive designer who specialises in designing retail product branding.
You have no marketing plan or realistic budget.  
I only work with organised brand owners who are clear on their goals.
If you're product is not ethical or is harmful to the environment. 
I can't support a brand owner who doesn't care about the world we live in.
No apologies.
If you aren't ready relinquish control.
Collaboration is vital and that means you'll need to trust me to develop your baby and help create a brand with you AND for you. 
DOWNLOAD THE PRICE GUIDE
If you feel like we are the perfect creative match, click on one of the links in the price Guide for more details or send an email to tee up a chat. Or feel free to stalk me on socials while you think about it.
BRIEF FORM & PROPOSAL
Next, we can meet but I'll ask you to complete the Brief Form first. Once we have all the details, we will email over your design proposal which includes your project timeline, you approve it and we'll email a deposit invoice.
CONCEPT CREATION
Once you have paid your deposit we will get to work on your concepts. We will provide you with a range of concepts by the specified date on your initial Design Proposal.
REVISIONS & FEEDBACK
We will then ask for you to provide feedback on the concepts and make any changes. The print-ready artworks will be produced. You can sleep easy knowing the layout adheres to the Food Standards Australia and New Zealand (FSANZ) Code.
APPROVAL & FINAL FILES
Once everything is approved we will send over your final files in the agreed formats and inline with your printers specifications. We'll also sign over the copyright so you have full global ownership, forevermore. 
FEEL THE PEACE
Your beautiful new product packaging will be complete. You'll be super clear on where to take your brand for the next phase, marketing the heck out of the brand with all the resources you'll need.
Here's what real clients say…
"Prior to working with Renee at Evolve Design we had experienced a long, expensive processes with another company who just didn't have the vision or retail experience that we required. Renee very quickly understood what my objectives were and the "feeling" that I wanted to create for our new range. Renee then thoroughly researched the category, market leaders, branding and presented a very innovative and exciting concept.
Not only is Renee a pleasure to deal with, and works "with" you, we now regard Renee as an integral part of our team."
Donna Blackhall
National Business Manager, TOTAL FOODTEC
"Blown Away! We engaged Renee to design our brand, packaging and website – she did a fantastic job. They look amazing and have that WOW factor that we were looking for. Renee knows her stuff, is easy to talk to and very affordable.
You definitely get 'Bang for your buck!'"
Karin Thompson, 
Owner, POG BALLS
"The packaging Renee designed for our White Magic range has totally transformed our business!
I had know idea what the impact would be, but it was the best investment I made in the business in 10 years."
Craig Jones,
Director, WHITE MAGIC
WHAT IS IN THE PRICING GUIDE?
Custom design solutions tailored to established brands, looking to reposition or launch a new product development.
All brands need clever brand clarity.
Start here to avoid chaos. Embrace this vital step and you'll reap the rewards.
No bells and whistles,
just a sweet as logo you love
and legally compliant labels. 
All the essentials… a sweet as logo you love + legally compliant labels + basic website built on an SEO base.
Once you have your design basics you might need some marketing collateral ~ choose whatever suits your product.
Find out what's working and what's not quite working with your label or packaging. 100% no fluff feedback.
Ideal if you're on a tiny budget, have some tech smarts and are launching a product.
Basic and Premium label template kits.
Invest in a website with a Search Engine Optimised foundation and get found online, not lost in the sea of competitors.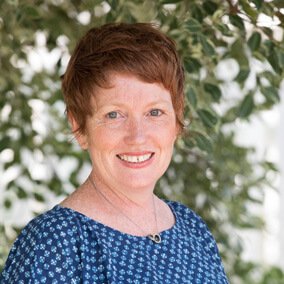 I think you'll find me to be friendly but frank.
I have over 25 years experience creating consumer brands at all levels. Having an office built onto the front of our home, means I am able to offer affordable rates.
Everything I create is uniquely designed.
I offer custom quotes for fast moving consumer goods packaging, small business products and label templates for those starting out. Plus, irrisistable websites built with an SEO foundation.
You are welcome to stalk me on socials, I'm on Facebook and Instagram. Just type in Evolve Brand Design.
Here's what real clients say…
"You always deliver beyond my expectations. When you present designs you also open my mind to new business opportunities. I love that you have a lot of knowledge which you share willingly.  
When we first engaged you, we were so happy to find you could guide us with your legal knowledge as well as the designs. We are so proud of our all our product labels. Whatever comes up you always help us out and are so creative."
Maria Varkevisser, 
Owner, RETAIL FUSION
"We have worked with Renee and Evolve Brand Design for over 10 years now, with 4 cleaning product branding projects. Renee has very unique and structured way of understanding what we wanted for each project, then balanced with where the product category was, and the market place trends happening. 
Renee has many many years of knowledge and experience in product branding both from overseas markets and here in Australia. I would, without doubt, recommend Renee for your next branding project."
Ian Smits, 
Director, RUBBEDIN
GRAPHIC DESIGN PACKAGE PRICE GUIDE
Download my graphic design package prices. They include templates which are ideal if you like a bit of DIY, the small business startup package and tailored custom quoting for those unique projects. Plus there are 3 website packages. 
Simply enter your details below and the price list will be emailed straight to your inbox.
"I DON'T HAVE TIME FOR THIS"
Thriving in a niche market with ever-increasing competition means the brand has a limited chance to make a great first impression on the target audience, and to secure the sale.
I think you have time to increase sales. 
"I CAN'T AFFORD IT"
I'm not going to try to convince you to invest in your brand. Instead I just want ot give you some wise words: 
"If you think good design is expensive,  you should look at the cost of bad design."  Dr Ralf Speth, CEO Jaguar

"I WILL DO IT ON MY OWN – WHEN I HAVE TIME"
Ahh yes the elusive future filled with time. 
Are you ready to take the leap and be the brand manager you always knew you could be?

Yes! Let's work together and make it a reality.

Do I really need to fill in the form?
Yes. I won't waste your time and I expect you don't waste mine. In addition to filling in the briefing form I will need to discuss the project, your business direction and desired outcome.
I will have a lot of questions.
If you can't answer them I am afraid we won't be a good fit and I will decline the opportunity to work on your project.
I only want a ballpark figure, can you do that?
The ball park figures are in the Price Guide which you can download for free. Please fill out the relevant briefing form below and I will get back to you with a quote and possibly a few questions.
The proposal will include:
– design outline and guide to the process
– a fixed price for the creative & artwork stages
– an estimate for unspecified parts of the project
Brand, Label or Packaging Design
Website Design and Development  
Do you give legal advice to meet the Food Standards Code?
I can guide you, but I am not a food technologist or lawyer. I do not provide legal advice. 
The producer is legally liable to ensure all label information is correct in Australia, it is important to get it right the first time. We understand recalling products and reprinting labels can be costly to a small businesses. The consequence for supplying consumers with incorrect information can be severe (up to $200 000 fines can be enforced under the Food Act 1984).
Although it is not common for large fines to be issued, it does happen and is mostly the result of larger competitors reporting labelling discrepancies. 
If you need a recommendation to food technologist or lawyer I can help you.
What is your hourly rate?
$132 per hour including GST.
Most projects are a set fee not my hourly rate. See details in the free Price Guide you can download.
How many revisions can I have?
In Stage 1, 30 minutes of revisions are available at no extra cost. These are small things like seeing a colour option. 

Stage 2 allows for as many rounds of revisions as you wish. Many clients do not need this stage. However if you would like design development is is charged at the standard hourly rate. 

Stage 3 gives you three rounds to make text changes. Usually this is plenty.